Adaptable Arms™
Adaptable Arms has been serving the Ludlow, Maine community since 2015. We are now offering silencers through our association with Silencer Shop, you can order them directly online at the link here, and we will be ordering some inventory soon! We have also opened the customization shop and are adding more equipment and tools each week. We also offer camping through Hipcamp and you can stay on-site and participate in courses with this link.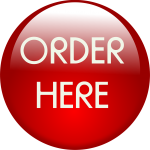 Sentinel Training Range at Adaptable Arms™
Where we focus on Confidence Through Training!
       We are a privately owned and operated firearms training range located in beautiful Ludlow, Maine.  Courses are offered year-round (weather permitting) on our outdoor shooting range and in our heated classroom. We offer classes on firearm safety, emergency medical, defensive tactics, and various outdoor courses. We are just 8 miles outside of Houlton, Maine, and 120 miles north of Bangor, Maine, open by appointment only. Please reach out to us if you would like to visit or head on over to our Training page to see what courses we offer. Access to firearms is in accordance with State and Federal Law. Participants in shooting activities must not be prohibited from owning or possessing firearms. To book a course head over to our training site www.sentinel-ct.com!